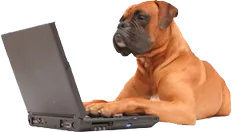 Dixie Animal Hospital is a small animal veterinary practice focused on the improved health of canines and felines. Our practice is staffed by two veterinarians and over 15 staff members. Employment and volunteer opportunities are occasionally open and we accept applications year-round from people who are motivated to work hard and share a passion for the healthcare and well-being of animals.
Dixie Animal Hospital offers competitive salaries, embroidered uniforms, paid vacation days, sick days, pet discounts, and other benefits.
If you believe that you have the skills and personality recommended for entering into the veterinary profession, then we encourage and welcome you to fill out one of our applications and e-mail it to our practice e-mail at: [email protected] or fax it to the clinic at: (305)-238-9297.
Employment Application: Click Here to Download
Volunteer (Over 18) Application: Click Here to Download