Pet Boarding Services
Dixie Animal Hospital is aware of the difficulty leaving behind a beloved pet presents, not only for you but for your pet as well, whether planning a trip, booking ahead for the holidays, or in need of just an overnight stay. We will do our best to ensure that as caretakers of your pet(s), they receive the adequate attention they deserve. Furthermore, we are aware that some pets may have specific dietary needs as well as prescription medications. Foods and medications provided by you will be administered as per your request. It is our mission to put your mind at ease and make your pet's stay a positive experience.
Boarding Policy
To ensure your pets good health while boarding with us at Dixie Animal Hospital:
The boarding drop-off time is between 8:00am – 4:00pm. While we are open most days until 5:00pm this allows the doctors adequate time to attend to any needs your pet may have before the day is over.
We require multiple vaccinations at Dixie Animal Hospital to prevent the spread of several diseases amongst boarding animals. We currently require Rabies, FVRCP, and FeLV for cats and Rabies, DHPP, Kennel Cough, and Canine Influenza for dogs. We also require that your pet be up-to-date on heartworm prevention. All animals are required to be up to date on ALL VACCINES. Any vaccines that are needed must be given upon entrance. Exceptions are only allowed if they have been pre-approved by one of our veterinarians.
The minimum boarding charge per night per dog or cat is a comparable rate for the area. Additional charges may be assessed based on the size or additional care required.
Please advise us of any special treatments or medications needed while boarding. Please bring with you medications needed by your and written instructions to aid us in caring for your pet.
Baths are required for all boarding patients unless your pet gets approval by one of our veterinarians to not receive a bath.
Animals that are under treatment and require monitoring (such as diabetic patients, patients with ongoing infections, etc…) may require laboratory testing if condition(s) worsens while boarding. These tests will be done at the owners expense.
We require an emergency contact telephone number in all cases. If you will be staying where you cannot be reached, we ask that you call us at least every 2-3 days for an update on the status of your pet's health.
NOTE:
We reserve the right to refuse any animals that may be overly aggressive or may endanger the health of other pets or members of our staff.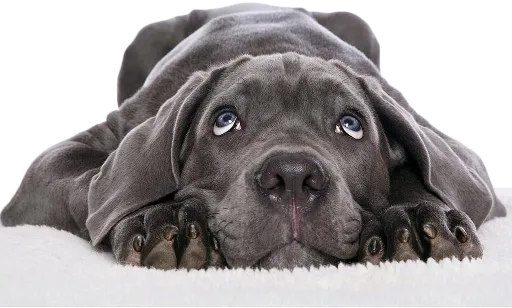 Image courtesy of AWOM / OfficialPSDs