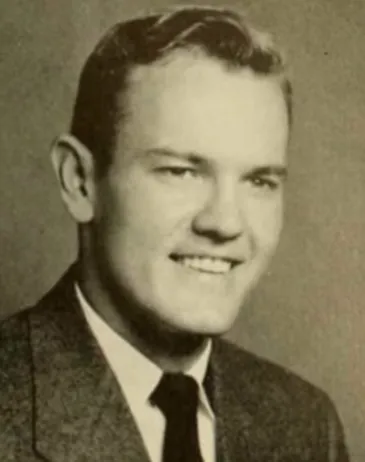 Dr. John (Jake) E. Kittrell
May 29th, 1928 - May 28th, 2023
Dr. John Kittrell, a staple of the Miami veterinary community, passed away peacefully at home on May 28th, 2023, 21 hours before his 95th birthday. Born In Vance County, NC, in 1928, John grew up during the Depression, living and working on a tobacco farm with his large and close-knit family. Having learned the value of hard work but wanting more, he got his undergraduate degree from North Carolina State University backed by a football scholarship and then went on to the University of Georgia's veterinary school. Two years in the Army interrupted those studies, but the GI Bill allowed him to return and complete his veterinary degree. Upon graduation in 1958, he was asked to join the UGA faculty, and he taught small animal surgery until leaving for private practice in 1970.
He joined Dixie Animal Hospital in Miami, FL, as a partner in 1971 and continued seeing patients there until he was 86 years old. During Hurricane Andrew, he stayed with animals being boarded at the hospital and survived by hunkering down in a steel cage with his dog Zelda as the building was all but destroyed around them. Beloved pets in countless homes across the community are descendants of the many animals he brought into the world, treated, and saved over the decades of his veterinary service. He was always proud to say that his practice extended into multiple generations, as the kids and grandkids of early clients continued to count on him.
John was a humble man whose world revolved around his family. He married Anne Hagins of Columbus, GA, in 1960 after meeting on a blind date, and they raised their two daughters in Athens, GA, Atlanta, GA, and finally Miami, FL. In March, they celebrated their 63rd anniversary. As long as "his girls" were happy, John was happy. And if the University of Miami Hurricanes were winning, that was even better. He had a ready laugh, a beautiful smile, and an always optimistic spirit. He didn't sweat the small stuff, a trait that left both his daughters in awe. As they said to him through his last day, "best dad ever."
John was predeceased by his parents Willis and Cornelia Kittrell, brother Billy Kittrell, and sisters Virginia Gearheart, Christine Newton, and Florine Dement. He is survived by his wife, daughters Elizabeth Kittrell (Skip Johnson) of Malibu, CA, and Pamela Kittrell of Miami, FL, sister Barbara McGhinnis of Oxford, NC, and several nieces and nephews.