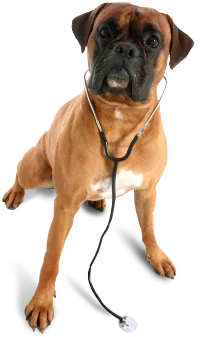 When you are searching for the best pet wellness experience for your pet, you should be able to count on superior care and excellent service. Dixie Animal Hospital has put together an expert team of veterinary professionals to bring you the best possible healthcare and wellness opportunity, in Miami, for your pet. We are available to the entire Miami community whether you are located in Palmetto Bay, Pinecrest, the Falls area, and Cutler Bay or are traveling from nearby Kendall, Coral Gables, and as far south as Homestead. We have a state of the art veterinary facility which is clean, comfortable, and efficient. We have utmost confidence in our veterinarians and the supportive staff that care for your pets as if they were one of their own. Call 305-238-5161 to schedule an appointment and we will find a time that is convenient for you.
Once a year, you should take your pet in for a check-up. For most pets over two years old, we recommend semi-annual examinations. During these visits Dr. Michael Pegelow and Dr. Jane Smiley will check the health of your pet from head to tail, including but not limited to mouth, eye, skin and internal organ examination.
Bring in any medical history you have of your pet when you come to our vet clinic. It's best to keep a journal of your pet's health throughout his or her life, including behavioral shifts. If you have something like this, share it with our team. If not, let us know everything that you think will be important. Dr. Pegelow and Dr. Smiley can still work with whatever information you have.
In some circumstances, our veterinarians will refer you to a specialist who has advanced expertise in areas such as internal medicine or surgery. This is to ensure that your pet is receiving the absolute best medical attention pertaining to the needs of your pet. We have full confidence in the specialist in the Miami area who can provide additional resources in their individual specialties including neurology, cardiology, ophthalmology and more. With the supportive care of these specialists and the knowledge and capacity of our veterinary team, we wholeheartedly believe that our services can give your pet the full, optimal health benefits that they deserve.